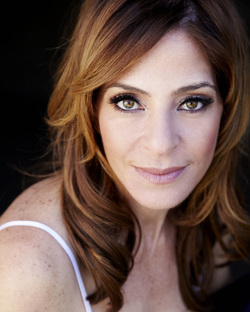 About Michelle


Michelle was certified as a yoga teacher in 2003 from Sacred Movement yoga and healing center in Venice, CA. Her decision to do this came from the love affair she had cultivated with Ashtanga Yoga, beginning in the summer of 1999.

Michelle grew up in the suburbs of Chicago as a dancer and singer, but was never interested in the slow pace of yoga until a roommate had introduced her to the more dynamic and fast paced method of Ashtanga. The self discipline for this demanding practice suited herbutterfly personality, forcing her to make changes in her diet and life style.

Her background as an actress and her degree in Drama Therapy also served as the background for wanting to teach others this discipline. Her interest and respect for religions of all kind keep her coming back as an avid student of this richly rooted form of exercise from India.

Michelle continues to work in Los Angeles as an actress and singer. She has a husband, Jonathan, and two daughters, Adina and Sela.

---